THD RECTOSCOPE
The diagnostic THD rectoscope is a disposable medical product intended for examining the rectum and distal sigmoid colon.
The following devices are arranged in the handle of the proctoscope:
• the increased glass providing optimum increase in the studied site
• a special hole for connecting the pressure pear
• membrane with holes for insertion of surgical instruments
The end of the rectoscope is specially made in white color for better reflection of light and to ensure optimal illumination of the investigated area.
The depth of entry is controlled by the existing centimeter ruler.
The THD rectoscope is made from durable transparent thermostatic medical material.
The THD rectoscopecan be used with a specific THD Shining Light or a traditional surgical lamp.
Each THD rectoscope with obturator is provided in a separate package.
Conforms to EC Directive 93/42 / EEC on medical devices.
DIMENSIONS
Internal diameter: 17 mm
Outer diameter: 20mm
Weight: 60g
THD RECTO Mini (length: 18 cm)
Ref. 800076
THD RECTO Maxi (Length: 23 cm)
Ref. 800077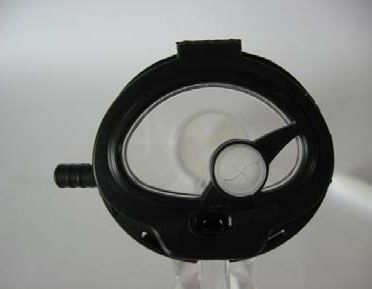 Rectoscope