The THD RUBBER BAND LIGATOR endoscope (4 rings) is a disposable vacuum ligator designed to treat hemorrhoids. This device is disposable and ready to use without the need for washing or disinfection. The endoscope is supplied in a separate package (disposable), which includes the ligator itself, 4 rings and the load system.
Immediately after opening the package, the elastic ring is loaded using an innovative conical positioner and loader. The surgeon can load the elastic ring with one hand without help.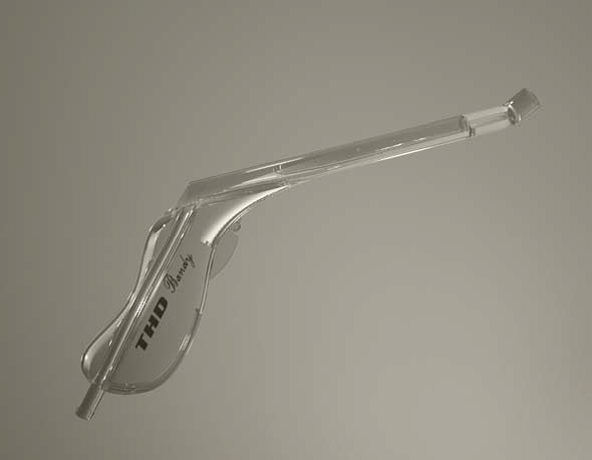 The THD RUBBER BAND LIGATOR endoscope is connected to a vacuum system with the ability to control the amount of aspirated tissue around which the elastic ring will be placed after pressing the trigger.
SPECIFICATIONS
· Single use
· The device is ready for use without a cleaning or sterilization procedure.
· Very simple loading elastic ring
· One-handed load thanks to special loading cone
· Made from a thermostatic transparent material with a narrow ergonomic handle
· Made of plastic, complies with ISO 10993
· High resistance to accidental cracking
· Complies with EU Medical Device Directive 93/42 / EEC
· Latex free

Length (except handle): 150mm
Contact diameter with vacuum: 8mm